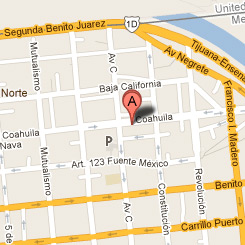 Las Chavelas Bar is located just across the border in Tijuana on the World Famous Calle Coahuila.
Take the I-5 South to San Ysidro, CA.
Walk across the US/Mexico border, take a taxi or take our free border pick up service.
It is strongly recommended that U.S. citizens reentering the US present their passports even when returning from travel only to Mexico.
FREE parking at Pepe's Parking for all guests.
FREE Border Pickup with ZonaShuttle
Included is ZonaShuttle, a FREE shuttle service that will take you to Hong Kong and back to the US border. Safe, quick and free. Also serving customers of Tropical Bar, Las Chavelas Bar, Hotel Cascadas and Hotel Rizo de Oro.
Free Transportation to the Border
Looking for Free transportation from San Diego to the Mexico border? With 4 our more people hkmexpress.com will get you there in style. Learn more →